Bubble Tea 7 is one of the first place with bubble tea drinks in Warsaw, Poland and also one of my first commission. 
I'm responsible for the company visual branding and partly marketing – from logo designing, web development, front-shop design, up to every single image for every kind of print/online advertising.
Elements of my graphic work:
- stationary design (business cards, letterheads)
- print media (leaflets, cards, invitations, posters, menu, advertising roll-ups, stickers, canvas bags)
- web graphics and illustrations (online and print marketing, products: tote bags etc)
- webdesign, front-end and backend + hosting and administration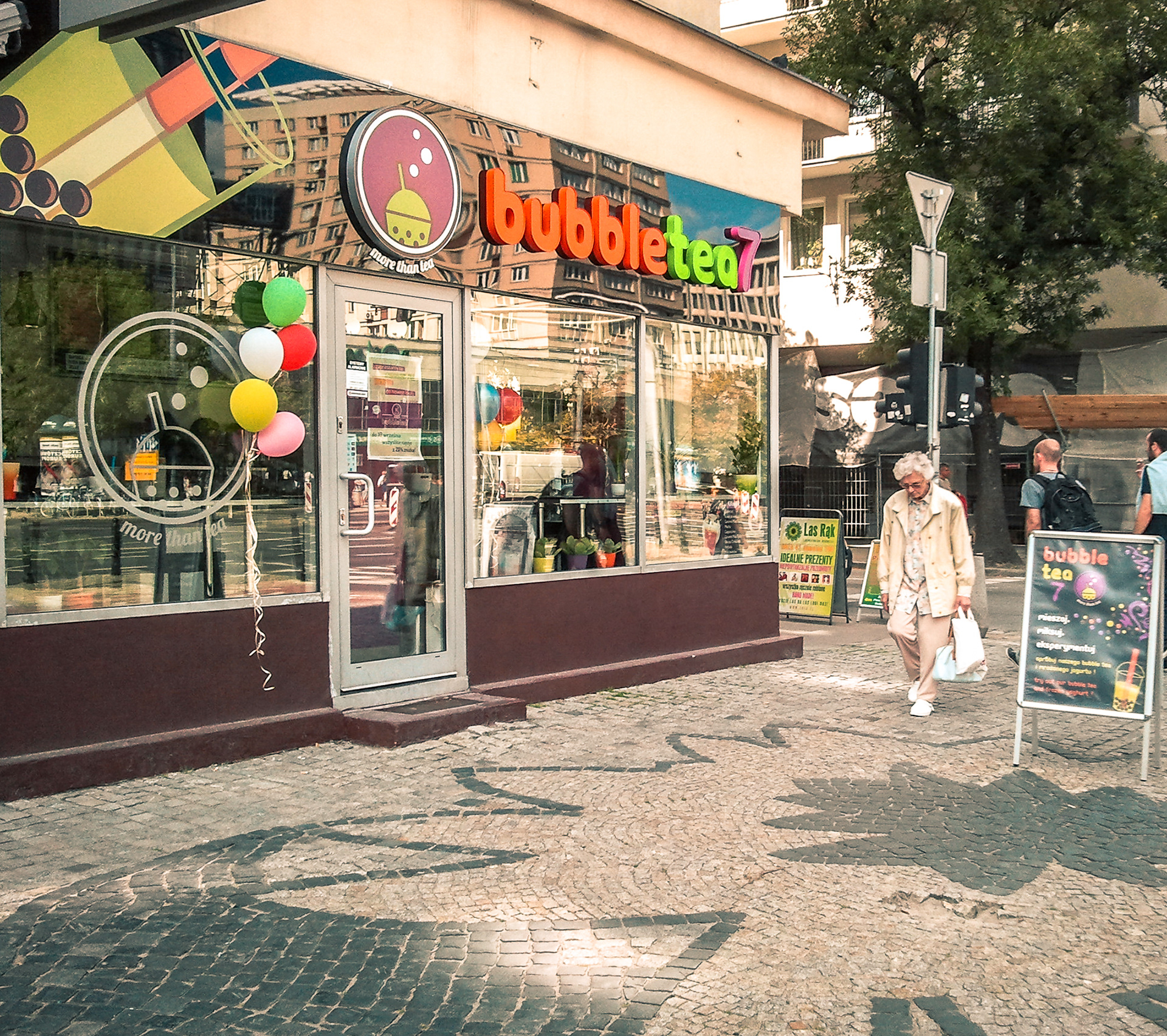 Couple examples of the graphics created throughout the years,
done for social media marketing.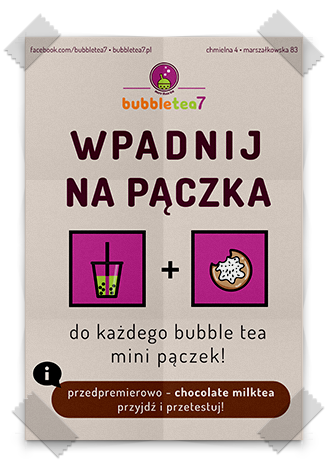 Facebook page and first version of the webiste
Different possible variations of the company's logo